During these unprecedented times Eurocoils Limited have remained fully operational supporting our clients and key industries, our production is working and the office is open for business as normal.
Whilst offering our full service we would just like to assure you that Eurocoils are following current Government Guidelines to keep our staff, clients and suppliers as safe as possible and have measures in place to reduce the risk of the spread of the virus, including social distancing and additional hygiene precautions being provided within our premises and for those visiting.
We appreciate how difficult the current situation is, we will however continue to offer our assistance in whatever way we can.
Please stay safe.
Eurocoils have invested in the latest fully automated return, elbow and cross over bend fabrication plant from Burr Oak Limited. This investment ensures that Eurocoils have full control over all of the components required for coil manufacture improving quality and reducing lead times. The investment in this equipment allows this service to be offered to others and Eurocoils are actively looking for orders of return and cross over bends in varying quantities with the flexibility to provide quantities from 100 upwards. Any combination of bend in 3/8", 1/2" and 5/8" diameters can be considered in varying lengths and angles primarily from copper tube though other materials can be used.
Please contact Eurocoils Ltd in Kent on 01795 475275 for specalists in the design, manufacture and supply of heat exchanges for hot water, chilled water, steam, direct expansion refrigerant evaporators/condensers and brine as well as heat reclaim coil systems.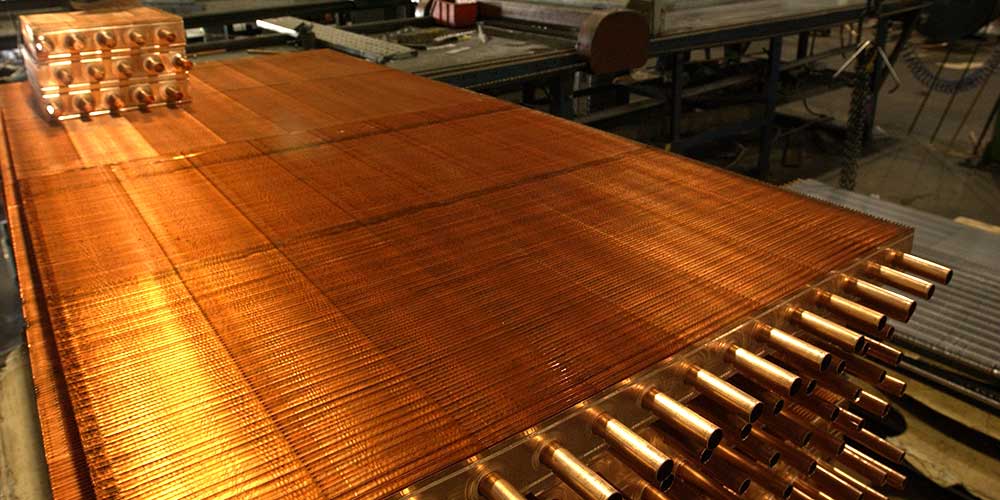 Contact Us
Registered Address: Unit D3, Eurolink Commercial Park, Bonham Drive, Sittingbourne, Kent, ME10 3RY
Registered in England | Company Number: 1149081
© 2006-2023
Eurocoils Ltd
| All Rights Reserved
Web Design Preston
| valid
xhtml